Wat past er beter bij een goede pint dan een lekkere boterham?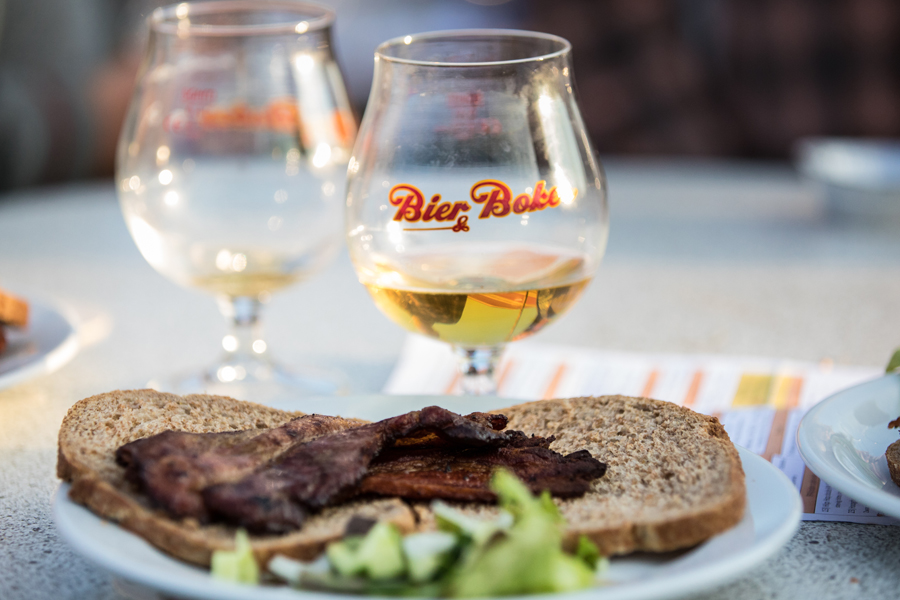 Stil de honger met een boterham met kaas, choco of eiersalade. Of wat dacht je van versgebakken spek? Ook een portie salami of een portie kaas zijn verkrijgbaar aan onze toog.
Alle bokes en versnaperingen zijn verkrijgbaar aan de Bokes toog.
Kies uit meer dan 40 bieren, her en der verzameld. Enkele bekenden zullen steeds de revue passeren, maar laat je ook verrassen door minder bekende geuzes of aparte tripels.